Yes! Viasat Satellite Internet is Available in Your Area
Exede Plans for 75424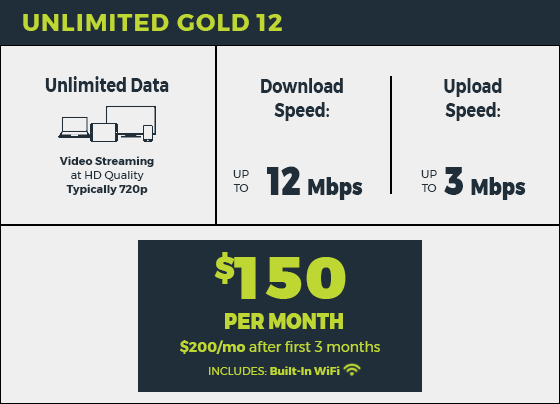 Due to frequent package and promotion changes, the packages shown may not be available in your area. If necessary, your BES Sales Representative will assist you in selecting your best available package.
On the Unlimited Bronze, Silver, and Gold service plans, after 35, 45, or 65 GB of data usage, respectively, your data may be prioritized behind other customers during periods of network congestion.
Learn more about video streaming quality here.

All Plans Include:


Extras & Bundles