Yes! Viasat Satellite Internet is Available in Your Area
Exede Plans for 75424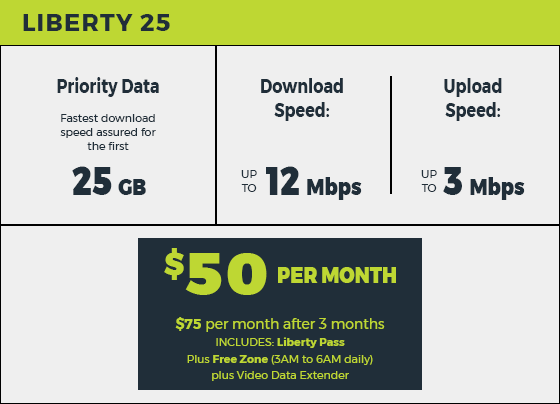 Not all video sources are identifiable and available to benefit from the Video Data Extender.
Liberty Pass speeds are slower than Priority Data speeds and will vary greatly based on time of day and network traffic in your area. Speeds may be very slow when the network is busy. Heavier users of Liberty Pass may experience slower speeds than lighter users.
The Free Zone provides for unmetered uploads and downloads from 3:00 a.m. to 6:00 a.m. customer local time every day of the week.
Learn more about Liberty Plans here.
Learn more about video streaming quality here.

All Plans Include:


Extras & Bundles